Hospital System is the range of Grupsa of Hygienic and Hermetic Hospital Doors specially designed to ensure the hygiene and disinfection conditions of the surgical wing, ICUS, clean rooms and critical areas of the hospital. Our technical doors are characterized by its easy cleaning and reduced maintenance.
Hospital System include sliding, swing and pivoting hospital doors, hygienic and hermetic version; available with the leaded protection for radiology and tomography rooms; door systems for Intensive Care Units (ICUS), and equipment for the surgical area: sash windows and passbox for safe passage of material, observation windows and patient transfers. We also have Modular Panels Systems for Operating Rooms and Surgical Areas.
All our models of hospital doors are certified by the most demanding European regulations. Our hermetic doors have the Hermeticity Certificate Class 4 according to EN 12207, which ensures an hermetic closure, enabling improved control over the pressure differential between the interior and exterior of the operating room or surgical area. Grupsa is the leader company in hospital projects in Saudi Arabia, Kuwait, United Arab Emirates, Qatar, Bahrain and Oman.
Hospital doors and other healthcare equipments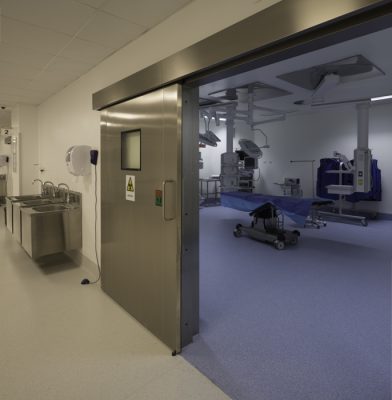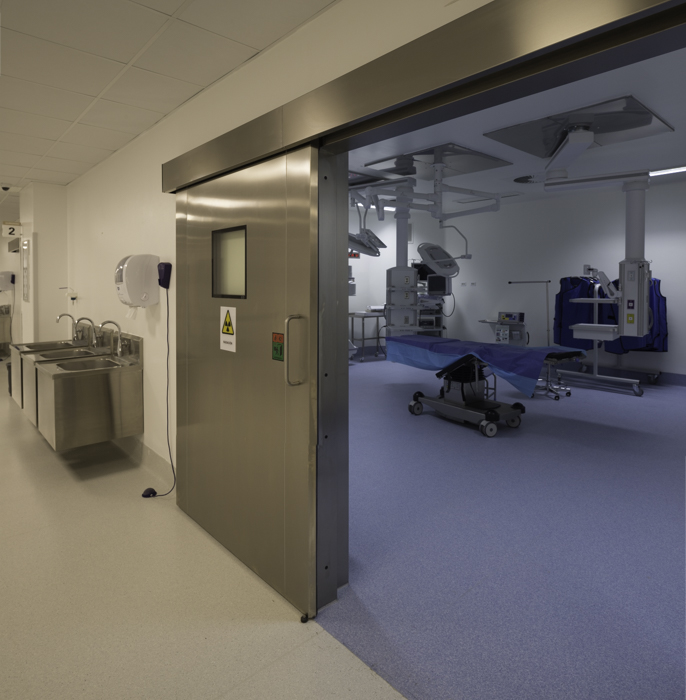 HS-201
Sliding Hermetic Door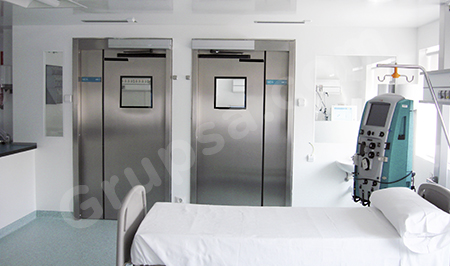 HS-202B
Swing Hermetic Door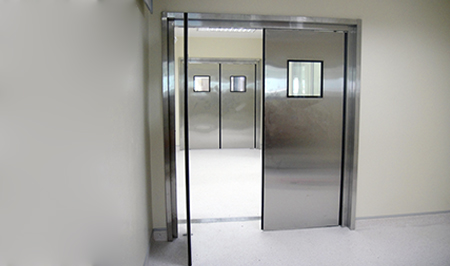 HS-202P
Pivotant Hygienic Door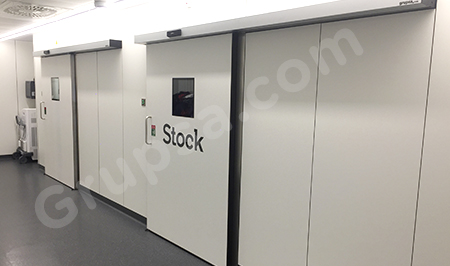 HS-401
Sliding Hermetic Door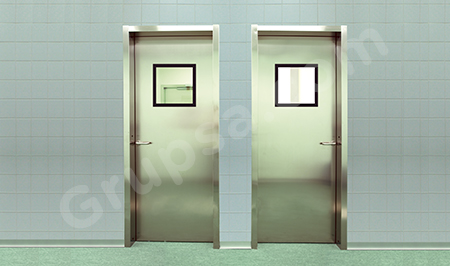 HS-402B
Swing Hermetic Door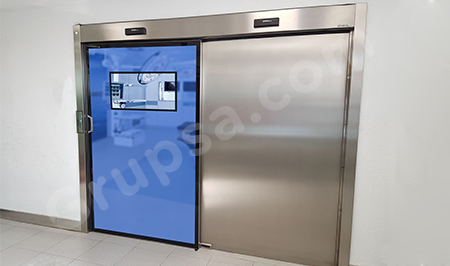 CS-10
Sliding Hermetic Door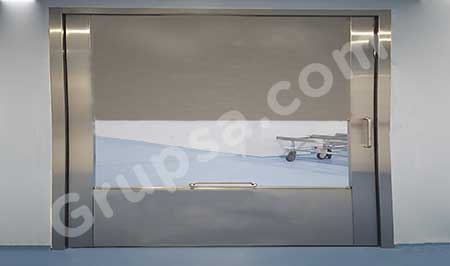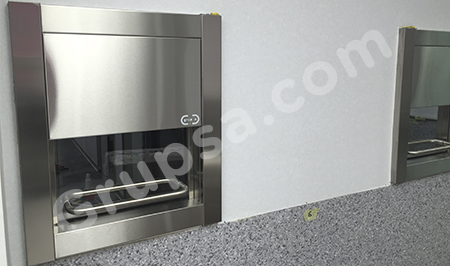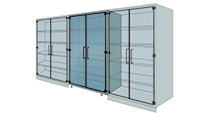 HS-Q2
Closets for Operating Rooms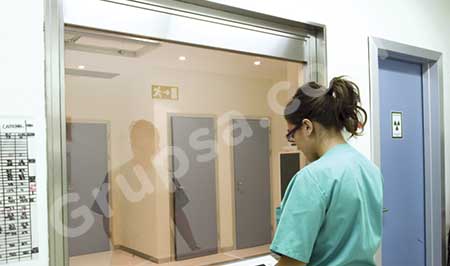 HS-Q3
Hospital Observation Windows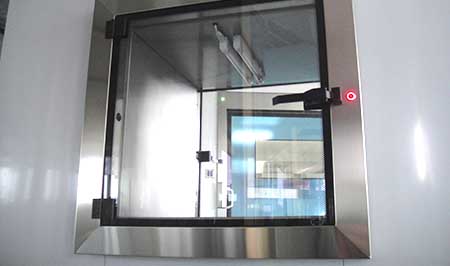 HS-Q4
Surgical Materials Passbox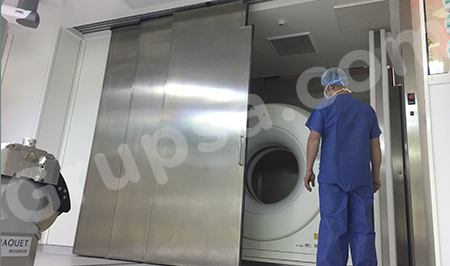 HS-260T
Automatic Doors for
Sliding Gantry CT