The new area increases the number of effective posts, to guarantee patient control, improve the working conditions of medical staff and optimize the environment during the patient's stay.
The São Teotónio Hospital Center in the city of Viseu (Portugal) has recently renovated its Intensive Care Unit to improve health safety and offer better facilities to admitted patients. The reform of this new area, equipped with the most advanced technology in terms of biosafety, acoustic insulation and privacy for the patient, has had the participation of Grupsa Portugal, with the installation of access to boxes.
The new units consist of HS-201/45 Automatic Doors from the Hospital System range with hermetic closure (Class 4 in accordance with the most demanding European regulation UNE-EN 12207), with the most advanced technologies in terms of access security and antibacterial asepsis . This product range has been developed to offer overall solutions to critical environments, so that it can respond to the high architectural and sanitary requirements that this work required.
They have wide free passages for the passage of stretchers and medical personnel, as well as a system in cleaning mode for periodic disinfection. In addition, they guarantee the adequate pressurization of the boxes and reduce the possibility of cross-contamination due to their opening through infrared devices and safety detection systems for patients and staff.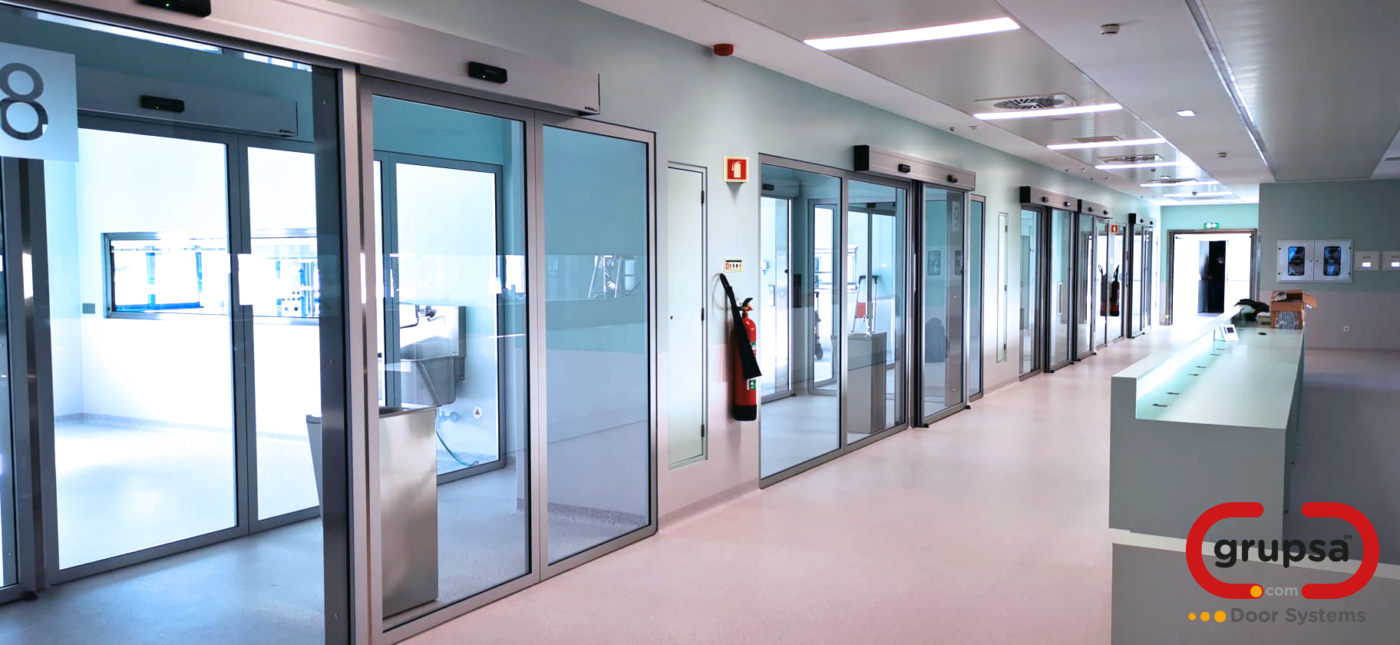 In addition, HPL Swing Doors (model HS-402B) have been incorporated for access to clean areas; as well as double-glazed HS-Q3 Observation Windows with automatic Venetian blinds, which allow health professionals comprehensive surveillance of patients, and thanks to its automatic operation system and its placement between glasses, it reduces dust accumulation. The HS-Q3 blinds with blinds are a suitable instrument to offer greater privacy to sick patients without reducing medical control benefits.